Lately I have seen so many scrapbookers doing the most amazing things with mixed media: mists, inks, stamps. I really love the look of it, but I hardly dare to use them myself. I'm always afraid I would mess up my pages with them. But today we are doing a style swap on the
Bo Bunny blog
and I challenged myself to just let go and 'go messy'. I used the new texture stamps to create my background and also applied gesso to it for some added texture. The papers are from the brand new Anthem collection.
De laatste tijd heb ik de meest geweldige creaties voorbij zien komen met mixed media: prachtige glimmer mist creaties, mooi stempelwerk... Ik vind het er altijd zo mooi uitzien, maar ben zelf nog steeds bang dat ik mijn werk 'verpest' en houd me daarom vaak een beetje in. Maar vandaag was de opdracht voor het Bo Bunny blog om een andere stijl te kiezen dan je eigen stijl. Ik besloot om eens niet zo bang te zijn en met stempels, inkt en gesso een mooie achtergrond te creëren. Met het prachtige 'Anthem' papier en de nieuwe achtergrondstempels van Bo Bunny maakte ik deze lay-out.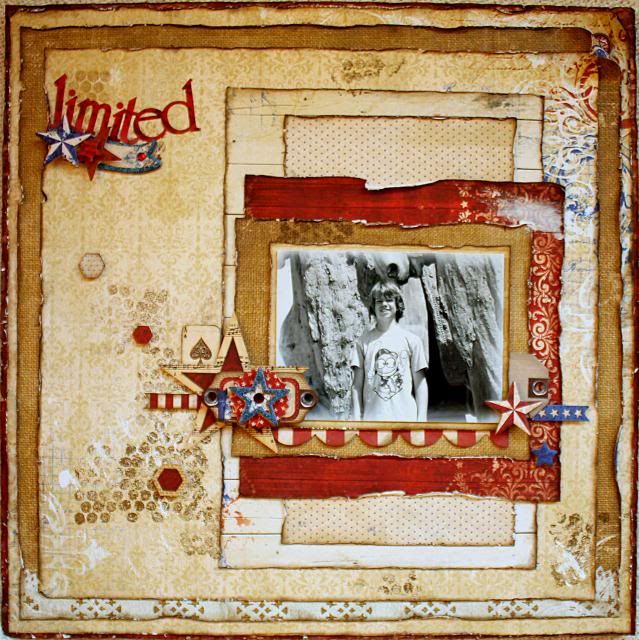 Bo Bunny supply list:
Patterned paper: Celebration, Country, History, Legacy/ Anthem
6 x 6 paper pad: Anthem
Stickers: Anthem Combo Sticker
Chipboard: Anthem Layered Chipboard Stickers, Anthem 12 x 12 Chipboard
Brads: Anthem
Notewothy: Anthem
Stamps: Distressed Textures Stamps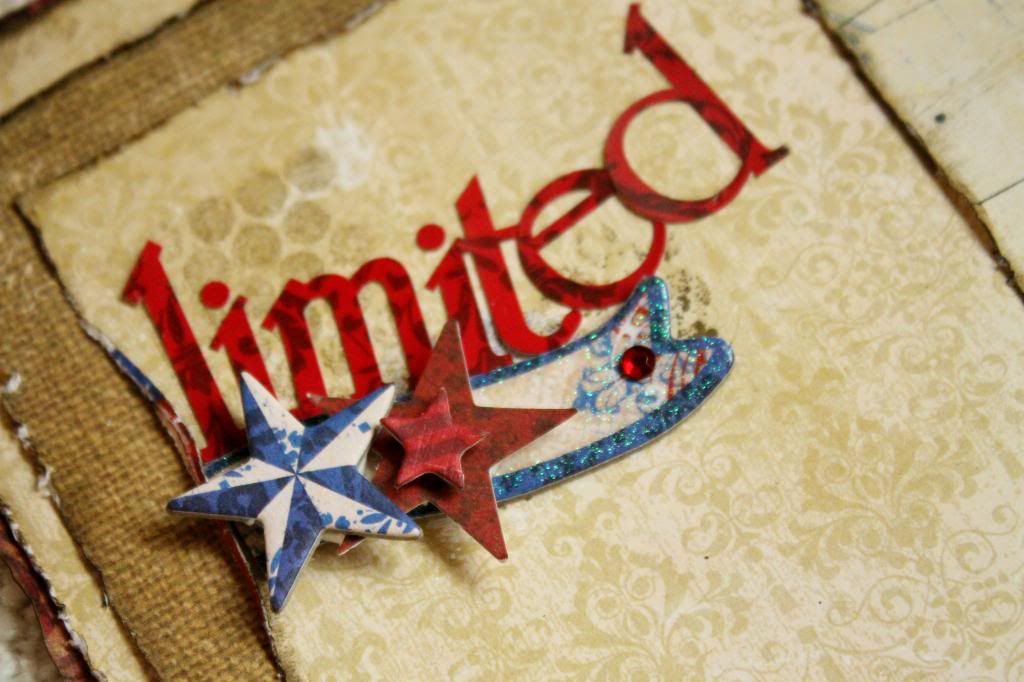 I think my title might rise some questions. The reason I titled my lay-out 'Limited' is because this photo of my brother is definitely a 'limited edition'. My brother would do everything to not have his photo taken. Thus, this spontaneous photo of him is a very rare one.
Mijn titel roept misschien wat vraagtekens op ;) De reden dat ik voor 'Limited' heb gekozen, is omdat deze foto van mijn broertje echt een 'limited edition' is. Joeri doet alles om maar niet op de foto te hoeven. Met deze spontane foto van hem moest ik het volgens hem maar weer een jaar doen ;)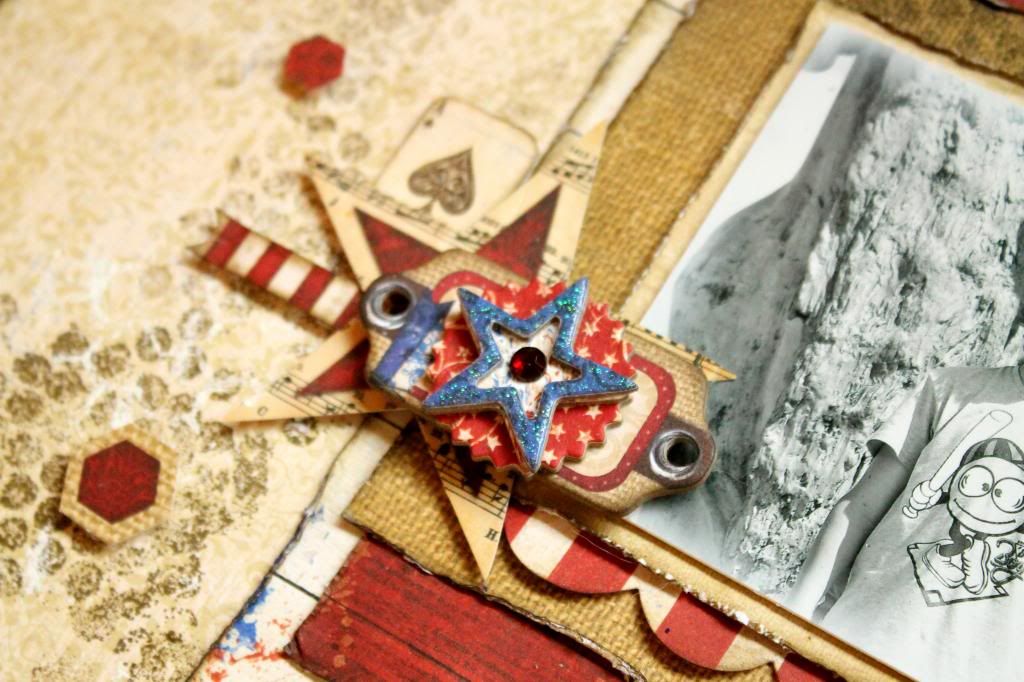 Have a wonderful weekend!
Bedankt voor je bezoekje en een heel fijn weekend!